Sardinia is an island.
An island in the Mediterranean Sea.
An island like few others in the whole wide world.
An island that in its depths hides the mystery of a population who knew how to forge bronze; an island whose coasts were guarded by impressive stone towers soaring into the sky; an island that has never made the sea a limitation but instead an advantage because it has preserved its nature intact.
Its being a natural paradise.
Its historical heritage.
Its being a land of centuries-olds and of a long life, making it a wish and not just a refuted truth.
Its being a forge of beautiful minds, talents and civilization.
Its being a fascinating and mysterious land, a land of enormous stone giants and men who with their willpower have been able to transform it into a precious treasure: the treasure of the Mediterranean.
An island, Sardinia, that for centuries has accepted the challenge with its borders: that opens to the whole world because it is the ideal starting point for any possible dream.
The island of hospitality: Sardinia, a world to be yet discovered at the table as a rule never written but certified.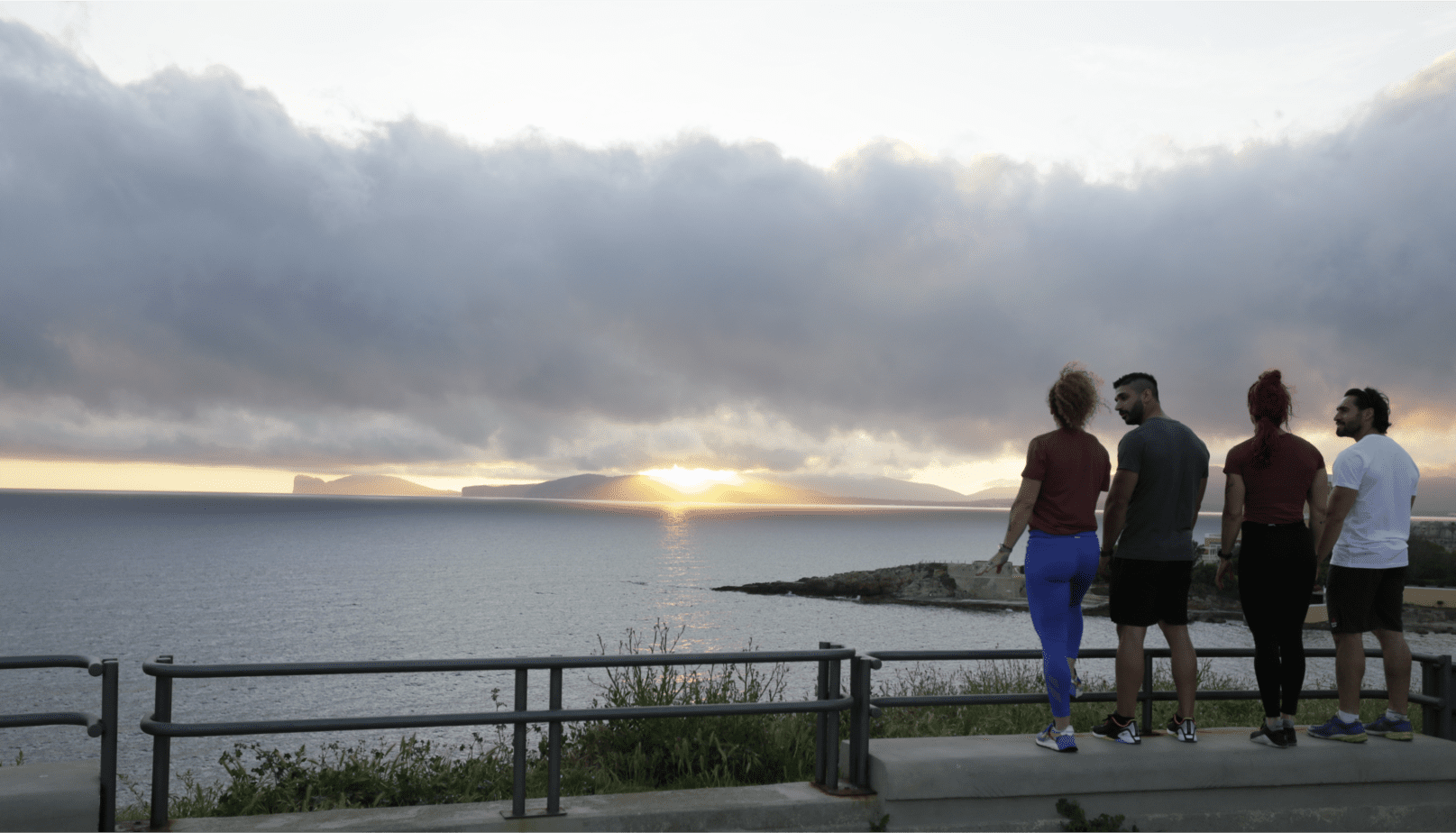 The ideal vacation,
Sardinia, as caribbean
as also wild.
It's a big opportunity to discover Sardinia, with its
Nuraghi
always there to animate the landscape which defines it together with Romanesque churches that color the background. With
rocks
,
waterfalls
and
natural canyons
that make it mysterious and breathtaking at the same time, with crystal clear waters, calm but also impetuous to cradle the dream of the traveler or push to the limit the surfer.
The ideal island, Sardinia, to start a challenge between giants.
The ideal arena to host one of the most anticipated international events of 2022.
An arena enclosed between the mighty arms of Capo Caccia and the amazing beauty of Bombarde beach, defined by the narrow streets of the old town and tinted by the colors of the dome of the cathedral, steeped in Catalan tradition and fully lived by the fishermen of the port.
An arena set in the beating heart of Alghero, one of the pearls of Sardinia.
Because only a beautiful island in the middle of the sea can be the theater for the greatest competition ever told.
Because WW4M is the greatest competition ever told.
to join our team as a Judge or volunteer, and ask informations about the contest.
Advertising, Sponsor & Media